Giving up a pet is a tough decision.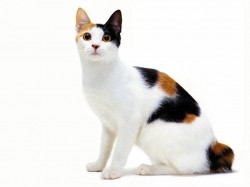 Working with animal shelters should be viewed as a last resort for you and your pet. Not only are Chicagoland area shelters overflowing with hundreds of incoming animals everyday, they can also be a very stressful environment for pets accustomed to living in a permanent home.If you want to ensure that your pet does not become one of the thousands of dogs and cats that will be killed this year, do your homework before surrendering your pet to a shelter.
Here are a few tips on how to determine if a shelter is committed to the life of each pet admitted:
Does the shelter call itself No Kill? If so, your pet will most likely be adopted into a new home. If not, this is a strong indicator that the shelter utilizes killing as a space management tool.What is the shelter's definition of "adoptable" and "unadoptable"?
Before placing an animal on the adoption floor, some shelters may categorize whether an animal is "adoptable" or "unadoptable." These categorizations are defined differently within each institution. And while your pet may appear perfectly adoptable to you, sometimes age (too young or too old), dental issues, shyness, or coming down with a common cold will fall outside a shelter's "adoptable" guidelines and may lead to your pet's death. Clarifying how a shelter defines these terms will give you better insight as to whether your pet will be adopted into a new home or killed.
Do you have to make an appointment to surrender your pet? It is a good indication that shelters are committed to the life of every animal when they only admit by appointment. Shelters that accept "walk-ins" are most likely killing to make space for the unmanaged flow of animals into their facility.
Read the fine print! In surrender/relinquishment contracts, it is important to read all fine print before you sign over ownership of your pet. Often, critical information about euthanasia/killing policies can be found there.
If a situation arises, will the shelter call you before they kill your pet? When a shelter reserves euthanasia only for pets that are irremediably suffering or for incidences of aggression, euthanasia is a rare occurrence that is taken very seriously. As a result, these No Kill shelters will often be willing to contact you if such a situation arises. If a shelter is unwilling to inform you of a potential euthanasia, it may be an indication that the shelter commonly utilizes killing.
If the shelter refers to itself as Low Kill it simply means that they do all they can to place every "adoptable" animal that comes into the shelter, however most Low Kill shelters have to take all animals and cannot choose. Low Kill shelters do not have a time limit on an animal's stay, and an adoptable animal will not be euthanized to make room for another. The instances where we may have to euthanize are: animal is too sick or injured (beyond medical treatment), medical treatment cost outweighs the likelihood of adoption, unadoptable due to aggression or failed temperament, unadoptable or suffering due to severe kennel stress
Fi

nding A Local Shelter – If your only choice is giving up your pet to a shelter, here are some local resource that may be able to offer assistance.
Will County Humane Society is a no-kill shelter which means we can only take in new animals once we adopt our existing homless pets. Contact the shelter at 815.741.0695 to speak with the manager regarding space availablity. NOTE: All cats considered for intake need to be accompanied with the recent results of a Feline Leukemia and AIDS test performed by a Vet. The shelter reserves the right to limit intake of cats who test positive based on limited space available for cats with specialized needs that cannot interact with the general population.
No Kill Networks –  Consult nokillnetwork.org, CARE or PACT for a list of no kill shelters in your area.
Other local options include:

Will County Animal Control located at 1200 S Cedar Rd # 1D, New Lenox – 815=462-5633
Pact Humane Society, Voicemail:  630-375-7017
Romeoville Humane Society – 877-813-7300
Making a Difference Rescue – 815-258-5892
All Those Left Behind Animal Rescues, Inc. – 815-281-3167
New Beginnings Shelter in Momence (FIV+ and FeLV+ Cats)  – 815-472-4734