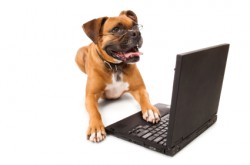 Looking for more information about Will County Humane Society that you just can't find on our website. You can feel free to contact us:
By Phone – You can reach us at (815) 741-0695 Tuesdays, Thursdays, Saturdays and Sundays from 12pm until 5pm.
By E-mail – Fill out the form below and we'll do our best to contact you within the next two business days.
IMPORTANT – If you are trying to contact the shelter about a lost or stray pet OR relinquishing your pet, please do not use this form. Please see the Resources tab for more information.
---