Thanks for choosing to become a Will County Humane Society Volunteer.
We're glad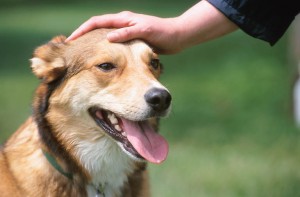 you're here because volunteers just like you are the key to our success! The time and effort volunteers spend with the animals at the shelter and at our many events keep WCHS empowered to save the lives of homeless animals. By joining WCHS team of dedicated volunteers, you'll be building strong relationships with the community, animals and other like-minded volunteers. It's an experience you won't soon forget. Getting started volunteering is as easy as 1-2-3!
Just launch the attached form, complete and read the guidelines. Then show up on the days listed and get started!
PLEASE NOTE: The Will County Humane Society offers a separate program for court-ordered community services hours.  For more information, please call the shelter during our regular business hours to speak to a staff member.  Hours accumulated for the Volunteer program WILL NOT count towards court-ordered requirements.